Lennox Air Conditioner Install & Air Conditioning Repair NY
HVAC Repair, Maintenance, and Installation of Lennox Furnaces and Air Conditioners
We're Proud to offer Lennox Air Conditioners | AC Installation
Indoor and outdoor air intake is very essential to your and your family's health! Bluco Mechanical provides HVAC servicing & Installation for all ac unit brands of Lennox furnaces and air conditioners. We use air unit installation certified NY heating and cooling system installation service specialists who have been trained and certified to work on any Lennox Air Conditioner Unit or gas furnace installation job. We install Lennox units often and can assist you with your air conditioning system repair, maintenance, and installation services. Are you concerned about air conditioning maintenance and installation, and receiving the best price in NYC for heating and cooling air unit installation services and equipment? Bluco guarantees the lowest prices with the highest air quality service! Bluco happily services the entire city of New York and its surrounding areas. Contact Bluco air and heat experts for more information on our air conditioning units, air conditioning systems, and air conditioning services including central air conditioner installations and repairs or find local pros in surrounding areas such as Brooklyn and Manhattan.
A quality air conditioner is an excellent investment. Maintaining your unit on a regular basis is essential, so never hesitate to contact an HVAC installation specialist if you have a problem. Bluco Mechanical has been a top NYC HVAC provider for many years. We provide a variety of services, including Trane air conditioners, Goodman ac unit installation, and Lennox AC installation. We have the installation knowledge and skills to handle any of your HVAC-related issues. Our installation experts are always willing to help you learn this process and maintenance step by step so that you have zero problems in the future but keep in mind that all air conditioners are different and may require different tools and maintenance!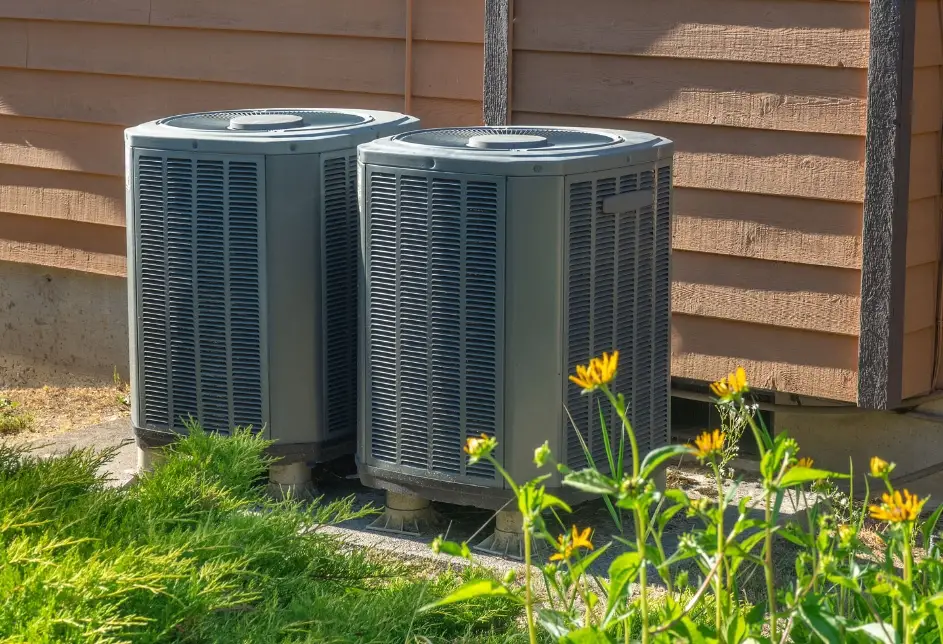 Lennox Gas Furnace & AC Repair Service | NYC AC Services
Lennox Unit Installation NYC
Is your Lennox furnace or Carrier air conditioner broken? Is your air machine still running, but something isn't quite right? Air not getting cool? Choose Bluco Mechanical for all of your heating and cooling repairs needs if you need your Lennox HVAC equipment repaired. Our skilled furnace and air conditioning repair technicians can handle any problem, big or little. When you hire Bluco to handle your Lennox furnace or AC repair, you can anticipate a cost-effective and dependable air solution. What distinguishes us from the competition? That's the Bluco Commitment!
Discover the Bluco Advantage!
We will fix any furnace or air conditioner 24 hours a day, seven days a week*.
Prompt Service: Because we have fully stocked, and dispatched service vans, we can complete any furnace or air conditioner systems repair fast.
We will beat any acceptable furnace repair service from any legitimate furnace installer, like Top HVAC NYC, Figlia & Sons, Interstate Air Conditioning & Heating, or Arnica Heating and Air Conditioning New York, so give us a call…we'll beat it!!
Flexible Scheduling: There are no additional fees for evening or Saturday air conditioning installation appointments.
Superior Customer Service: We want you to be completely satisfied with your heating and cooling system.
Experts in furnace and air conditioning repair: We've seen it all with our years of experience with all types of residential and business furnaces. We can repair or install heating equipment from any manufacturer, including but not limited to Carrier, Lennox, Trane, Ducane, Kenmore, Rheem, Ruud, Goodman, Amana, Westinghouse, York, Bryant, and others.
Bluco Mechanical has been heating and cooling the NYC area for many years. We are a family-owned and run company that specializes in the installation, repair, and design of the home and commercial air conditioner, boiler, and furnace systems. We clean, inspect, and maintain all makes and models of furnaces, boilers, and air conditioners. Our repair specialists are trained to assist you with preventative maintenance, repairs, replacement systems, and installation.
Affordable Heating & Cooling Services for Homes & Businesses in NYC
How Long Do Lennox Air Conditioners Typically Last?
Lennox air conditioners typically last 15 to 20 years. These tough and dependable air conditioners will normally last for over a decade with no major repairs or replacements required.
The quantity of continuing maintenance, on the other hand, has an impact on the life of a Lennox air conditioner. When an air conditioner is properly maintained, it is more likely to last longer. You should schedule frequent AC unit maintenance to ensure that the system is still operating at peak efficiency. A Lennox air conditioner repair technician will provide a complete diagnosis during this examination, providing you with an accurate update on the AC's life expectancy.
What Factors Can Shorten the Life of a Lennox Air Conditioner?
Old air conditioners experience a range of issues over their lifetime, from failing parts to defective wiring. Each of these issues may have a negative impact on the longevity of the Lennox air conditioner. Minor issues can build up over time, thereby reducing the unit's usability. If left addressed, these issues might cause lasting harm to your air conditioner.
As your Lennox air conditioner ages, you may become increasingly aware of a number of warning indicators that will affect the system's longevity. Keep an eye out for the following issues that could shorten the life of your air conditioner:
Inadequate AC Installation
Inadequate Air Flow
Leaks in the Air Conditioner
Noises from the air conditioner
Central Heating and Cooling for The whole Building
A central air unit functions by circulating chilled air throughout a home or structure, with the primary installation of the air conditioning unit located in a central place.
Whereas portable ac, window ac, or wall-mounted ac units are installed and designed to chill a single room, central air conditioners cool the entire structure. The entire installation and ductwork design deliver cool air to numerous rooms simultaneously using existing ducting from a central ac unit, such as a forced air furnace, heat pump, or a new central air handler.
We offer a variety of central ac units for residential and commercial buildings, businesses, and complexes. With years of experience in ac, we will recommend and install the system that meets your demands and specifications.
If your present central air system or air conditioner is not keeping your family cool, it may be time for an air conditioning replacement installation. While our team is always pleased to install or repair your AC and get it back up and running, some problems are simply unfixable. Fortunately, we have a large selection of high-quality air conditioners on the market for installation or to replace your old ones, and we're confident you'll like what we have to offer.
Lennox air conditioners are a high-quality brand that should be installed by qualified installation professionals who are knowledgeable about its installation and technology. Bluco Mechanical has extensive experience installing Lennox products. If you're thinking about getting a Lennox AC unit installation performed, we're the firm to call.
Bluco is honored to be New York's leading HVAC installation company for homes. Our crew is knowledgeable, pleasant, and eager to assist. We distinguish ourselves from other HVAC firms in every way, from our products to our skill set. Whatever you require, we will go above and beyond. For NYC Lennox AC Installation, call (929) 447-2077 immediately!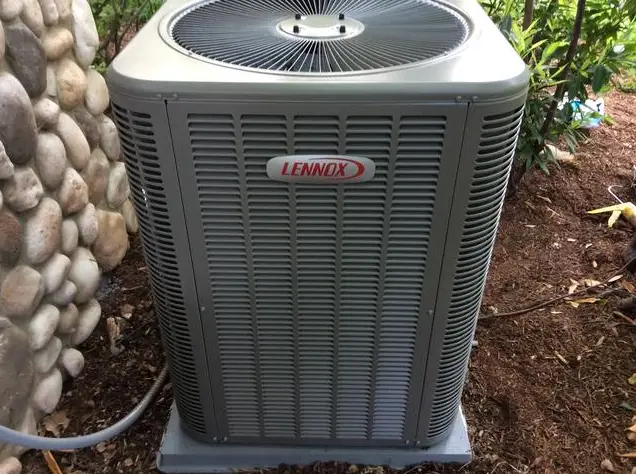 Call Now