What is Commercial hvac?
The goal of a commercial hvac service (heating, ventilation, and air conditioning) system or commercial hvac service and hvac service is the same as it is for a domestic hvac service system: to keep building occupants comfortable with high-quality air in a 72-degree climate with humidity levels ranging from 40 to 60%.
The most common method of heating air or commercial air conditioning is to burn fuel (gas, oil, electricity). indoor air quality or Cooling the air, on the other hand, is a procedure that takes heated indoor air and cools it using refrigerant or water-cooled systems while also removing excess humidity by conditioning contractors heating.
Fans are employed in ventilation systems to enter necessary outside air, filter both the outdoor and re-used indoor air, and remove the contaminated air from the structure. CO2 levels are kept below 1000 molecules per million as a result of this.
An efficient ventilation system or hvac eliminates odours, dilutes gases (such as carbon dioxide), and avoids the spread of respiratory ailments.
Without it, undesirable particles would suffocate the air and promote the growth of mould and mildew.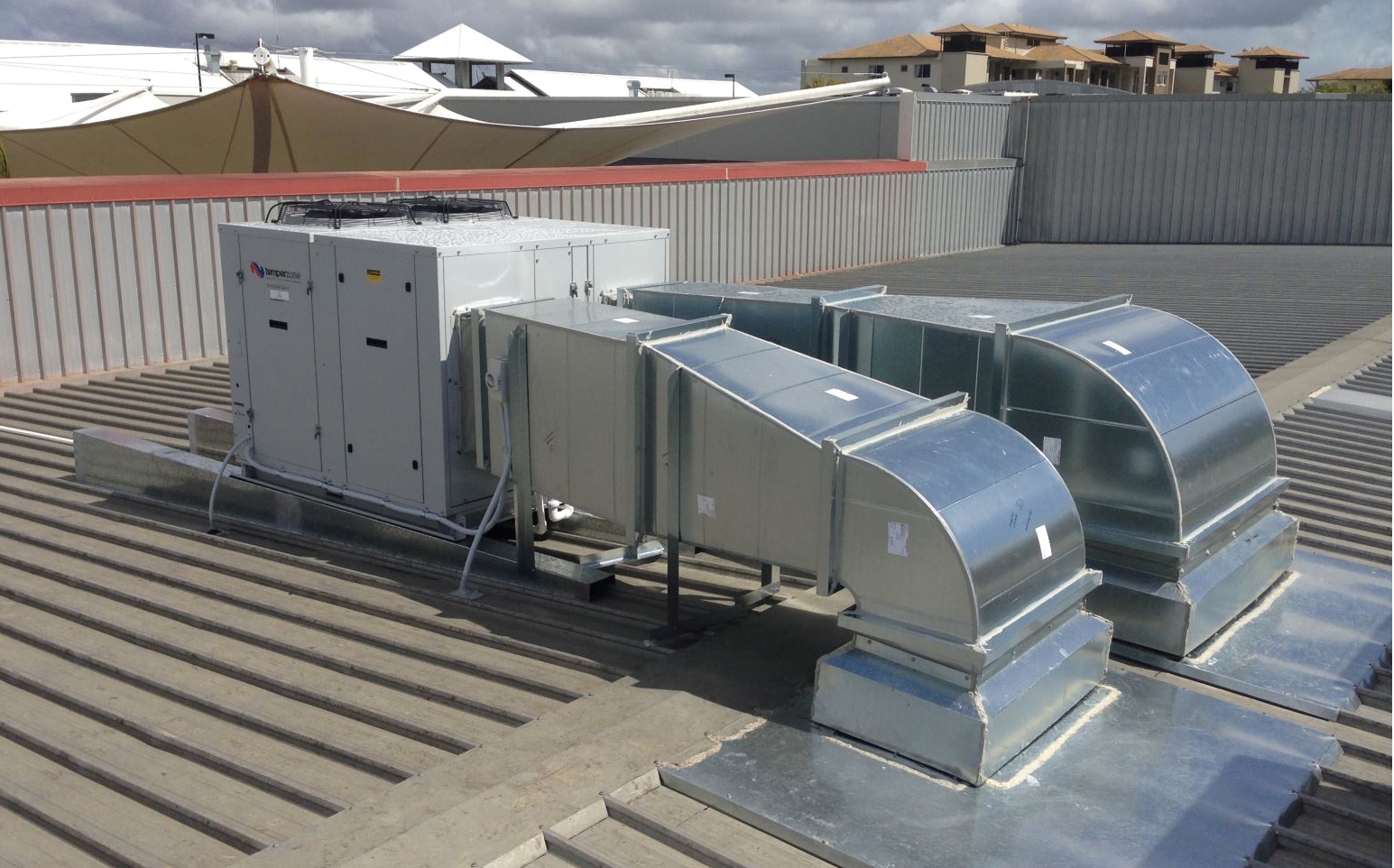 Commercial cooling and heating of hvac nyc and service
Don't ever let common air conditioner or commercial air conditioning troubles leave you perspiring in the workplace! Our experts or conditioning contractors air and conditioning contractors heating can very quickly pinpoint and deal with your AC repair issues or hvac and return your company to comfort quickly by conditioning contractors mechanical. Commercial heating equipment and air conditioning heating is complicated, when just one element malfunctions, it can quickly have an effect on the whole system. Don't worry; Bluco Mechanical technicians recognize what is needed to identify your furnace issues right away, restoring your business to pleasant temperature levels.
Commercial cooling, air conditioning installation, heating maintenance and repairs are unavoidable. At Bluco Mechanical, we provide an extensive variety of cooling and heating support services to meet all of your commercial hvac service installation, replacement, repair work, air conditioning installation, maintenance commercial hvac, and routine maintenance needs. Give us a call today!
Commercial HVAC services and indoor air quality and manhattan
In new york city commercial hvac maintenance and heating is equally as critical as maintaining your car or kitchen equipment on a regular basis. A simple investment in prevention, like any maintenance and heating, can save you a lot of money by conditioning contractors air and conditioning contractors mechanical.
In new york city the key advantage of commercial hvac maintenance and commercial air conditioner is that it extends the life of each component. One lousy performer wrecks the play since their roles are intertwined. The most serious problem with broken or clogged hvac equipment is that they place additional strain on the heating or cooling system. When this is combined with typical wear and tear, your business hvac unit's lifespan is reduced by 8 to 15 years.
Indoor air quality must be consistent. Have you ever stepped into an older building and noticed a difference in your breathing? Or perhaps your eyes are watering? Unwanted particles have most likely gotten into the air, and a quick maintenance check may have readily revealed the filthy coils, filters, or blower parts. Poor indoor air quality is especially detrimental to retail firms that rely on favorable in-store experiences and commercial HVAC safety to succeed.
When it comes to running a business, cutting costs is critical. You don't want to add hefty energy bills to your never-ending list of expenses. Commercial HVAC maintenance that is proactive can reduce energy expenses by up to 40%. Weakening parts as a result of poor maintenance reduces the equipment's lifespan and makes it work harder to achieve its goals.
To keep your HVAC system in good working order, you'll need a detailed, personalised plan. To appropriately heat, cool, and ventilate the air in large commercial buildings, a complicated network of HVAC equipment is used. As a result, you can't rely on a one-size-fits-all HVAC maintenance schedule. It is critical to seek the assistance of an HVAC service provider. They'll make a checklist based on factors such as the weather, budget, and type of equipment.
The frequency with which you execute maintenance chores will vary. Temperate climates will allow you to be more tolerant, whereas harsher conditions may require regular inspections. Regardless, all business maintenance plans should cover four annual services at the absolute least.
Commercial building owners, managers, and superintendents have a horrible history of putting off maintenance on their commercial HVAC systems until something goes wrong. Make sure you're not one of them. Have a check list like the one below on hand for yourself and your staff to avoid scenarios where you'll have to stop operations and start HVAC repairs, which will cost you a lot of money.
A typical HVAC checklist of air conditioning heating will include:
General monitoring for noises or smells
Replacing air filters
Checking thermostat settings and operation
Getting rid of dirt, dust, debris – especially on registers and air intakes
Inspecting wires and other electronic equipment
Cleaning pans and drains
Checking piping for corrosion or leaks
Checking seals
Inspecting air ducts and insulation
Comparing heating and cooling bills from the year before
Checking and cleaning all components, inside and out
Scheduling professional maintenance
Remember that each building is different and requires its own checklist. If necessary, perform upgrades for better efficiency and we gives hvac service.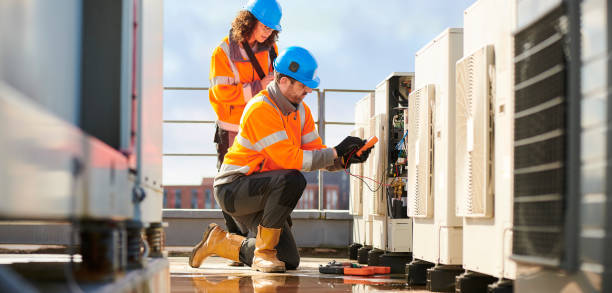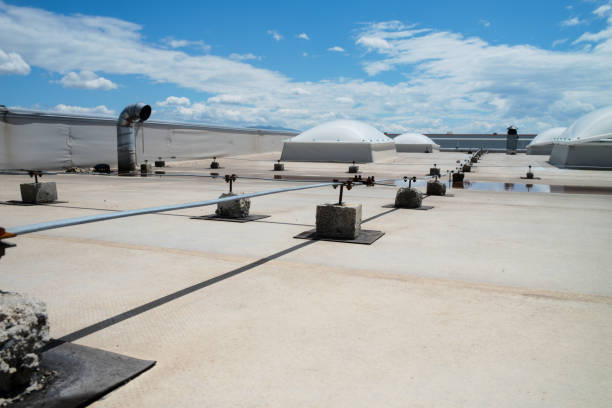 Design and installation of systems

Open-plan office or cellular office systems

Cassettes for the ceiling

Heating and cooling are provided by heat pump systems.

4 pipe fan coils with chilled water / LPHW

Cooling chillers and packaged air handlers

Systems for supplying and extracting fresh air that incorporate heat recovery and free cooling

Installations with extremely low noise levels for sensitive areas such as laboratories and recording studios
How Commercial HVAC Differs From Residential HVAC and donnelly
Size
Unless we're talking about Bill Gates' mansion, commercial hvac service systems nyc must condition and ventilate larger facilities or conditioning contractors air. You'd think the components are bigger for heating, and you'd be right and service. A residential service system is comprised of a single unit, whereas a commercial service system is modular; yet, its components are grouped together for installation and maintenance convenience. In the new york city, a household air conditioning service unit can be up to 5 tonnes in size. Modular rooftop service units are commonly available in 10, 25, and 50 tonne capacities. All of the thermostats, condenser fans, compressors, evaporators, blowers, and dampers have been upgraded.
Location
The locations include indoor service unit, such as the furnace is normally located in the basement for heating, closet, or attic, while the outdoor service unit is located in the backyard or on the side of the house in a residential home or any type of construction. A split system is what this is called, Commercial buildings service and technology on the other hand, frequently have their hvac service units in a utility room in the basement, outside the heating structure, or on the roof. These are packaged systems or all-in-one systems. As previously said, the rooftop provides a decent sound barrier, has plenty of room, and is out of the way.
Economizers and service
These could be the best-kept secret in ductless and business hvac brooklyn. They use logic controllers and sensors to bring in cool outside or top air to remove or repair the heat from the building or ductless and brooklyn. This is essentially free cooling at top. The amount of energy used is reduced, the wear and strain on your hvac unit is reduced, and ventilation is improved. This is especially significant for older buildings that may not have the benefits of contemporary hvac systems. Economizers aren't available in home systems, unfortunately.
Zones and service
Commercial hvac systems, unlike most domestic hvac systems, are made up of a slew of packaged units, each with its own thermostat, allowing for a variety of indoor climates to coexist in a same structure or construction. This allows for complete customization by separating each region or area from the others, To reduce downtime, technicians can fix one zone or area at a time.
Ventilation and service
Ventilation in a commercial structure is more complicated due to its larger size. Smaller residential structures have more windows per square foot, and opening them is a simple way to get rid of stale air. Commercial buildings, on the other hand, frequently require fresh air intake and/or a dedicated mechanical ventilation system. Furthermore, restaurants, fitness centres, laboratories, and other facilities that require sufficient ventilation to maintain acceptable indoor air quality may be found in commercial buildings.
Drainage and service
During the heating or cooling process, HVAC systems remove humidity from the air. This drips into a tray after passing through piping. Commercial systems will have a larger and more intricate network of pipes and drains than residential systems.
Cost
Brand, heating, units, kind of unit, building size, type of company activity, installation expenses, and other factors all affect the cost of commercial HVAC systems. Small businesses with one cooling zone should expect to pay between $3 and $4 per square foot for AC systems, according to Knapp Schmidt Architect, while larger enterprises can expect to pay between $7.50 and $10.50.
Maintenance and service
Commercial hvac systems and units are generally more expensive to fix. As per contracts commercial hvac equipment necessitates a more expensive set of gear and experts with specialized knowledge. The equipment is larger and frequently positioned in inaccessible regions and with facilities. As per contracts commercial hvac maintenance is likewise more expensive because more frequent technician visits are required. For many businesses, a full scope maintenance visit every quarter, in addition to a filter change visit every month, is strongly suggested instead of two maintenance visits yearly.
with all year long cooling in stores, educational buildings, restaurant, offices, and banks as well as shopping malls, universities, and supermarkets, we provide air conditioning for all business design, any kind of facilities, development stages, varying complexity and size for each. It is important to provide a solution that matches the problem we face, so if you just describe the problem, we can provide the correct solution.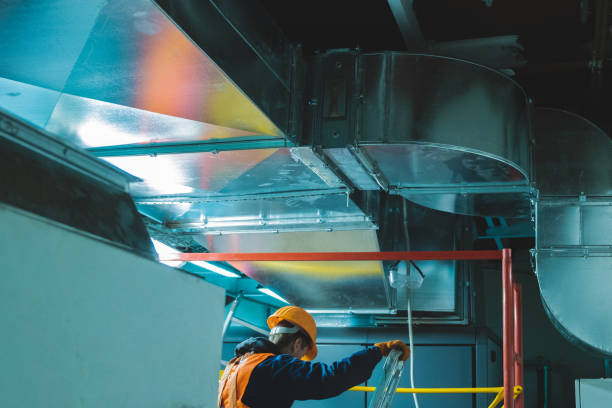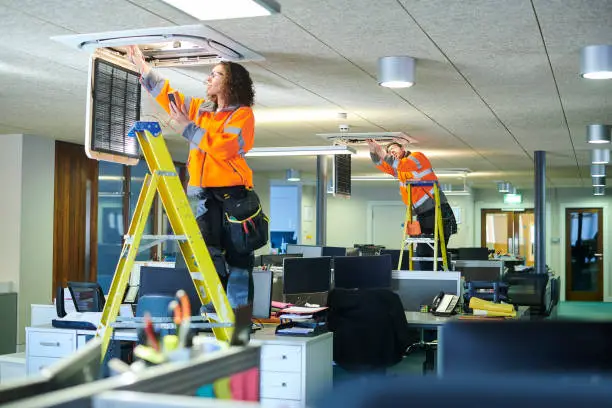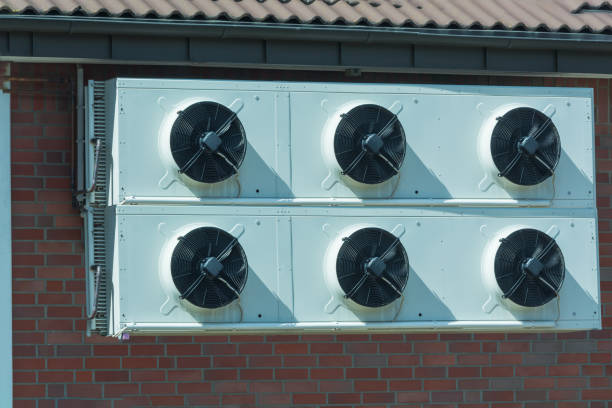 Call Now